How To Remove Rust Spots From Ironmongery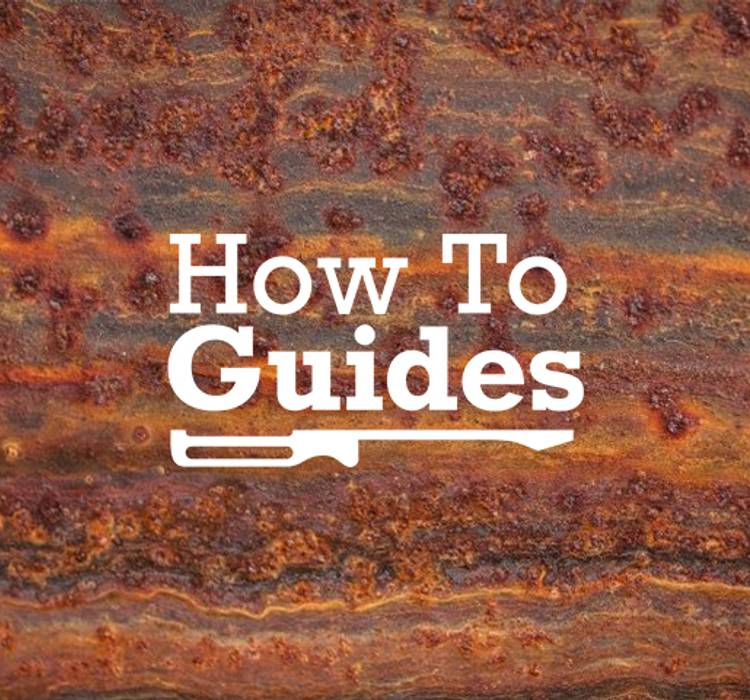 Why Does Cast Iron & Hand Forged Ironmongery Rust?
Cast iron and mild steel are ferrous metals which are prone to rusting in damp or wet conditions. The familiar orange-brown flakey coating is caused when the metal reacts with the oxygen and moisture, forming iron oxide. The rate of rusting depends upon the specific conditions, but will generally form over a shorter amount of time in warmer, wetter envrionments. Seaside areas will encounter the fastest rusting of cast iron items, as salt water is an electrolyte which conducts ions, thus speeding up the rusting process.
Cast Iron Door & Window Furniture
Cast iron door and window furniture is a popular choice for period properties and modern homes alike. Providing a classic, timeless look with authentic character. These products are usually coated in a traditional black, or sometimes a pewter finish. The cast iron finishes offer a level of rust protection that will provide a functional service for many years. Additional maintenance is advised as soon as any flaking or damage to the coating is noticed. This is not a fault of the product but caused by the natural process of iron oxidisation.
Exterior door hardware and garden gate furniture has a hardwearing UV and rust protection coating that is designed to withstand the elements better than interior cast iron products. However, rust and discoloration, especially around areas of friction, may appear in a short space of time after installation. Again, this is not a fault of the product but due to the natural oxidisation of the cast iron. In coastal areas, the protective coating will wear and weather at an increased rate due to the salty air.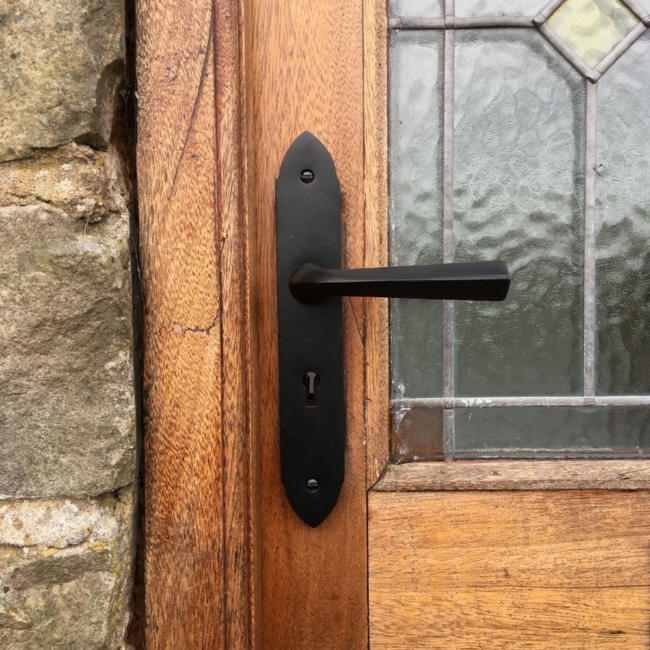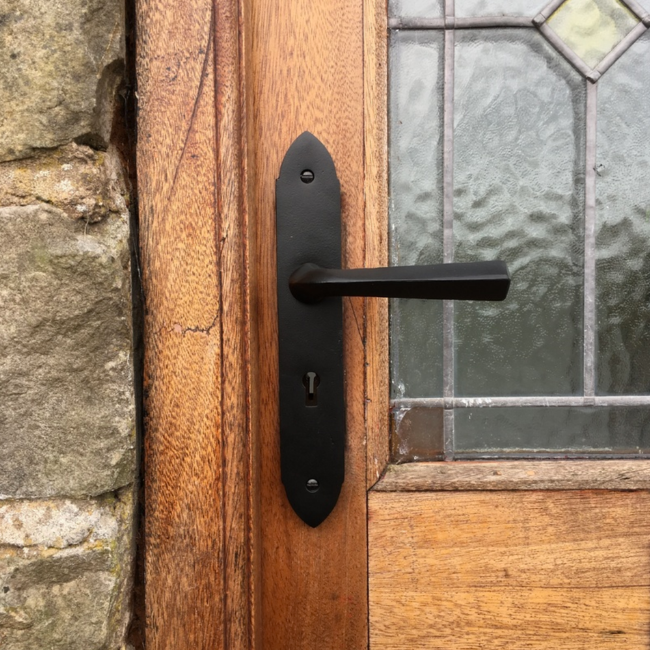 Black Front Door Handles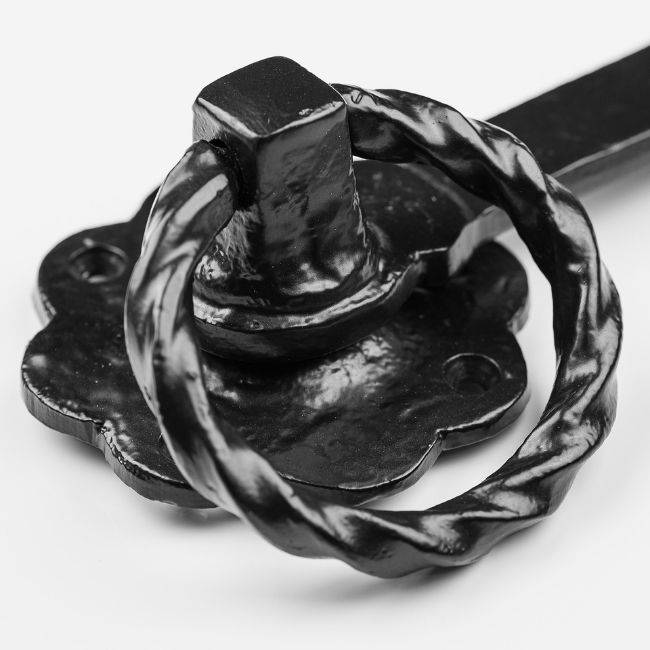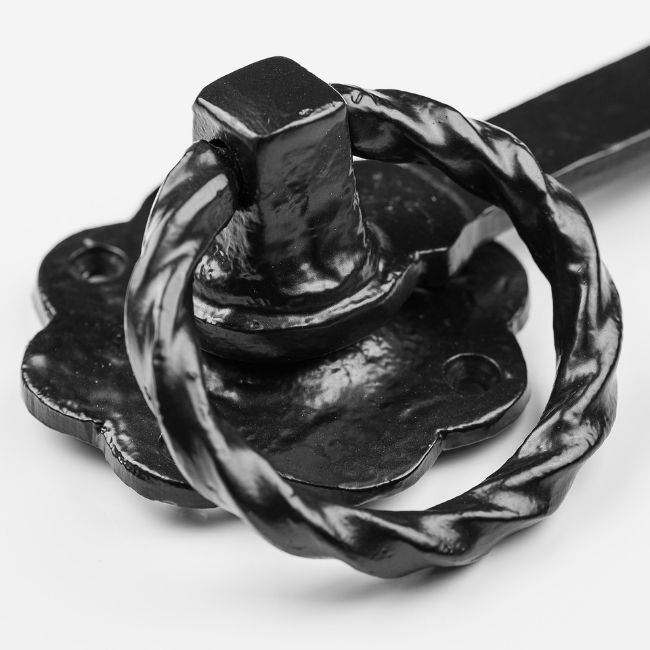 Ring Gate Latch
Hand Forged Ironmongery
Hand forged latches, hinges and accessories are made on the anvil from mild steel which is heated and hammered into shape. These are popular products, especially for traditional ledge and brace doors. Often found in older properties and cottage style homes, hand forged latches offer authentic period character.
Hand forged products are not recommended for external use unless specified. External grade hand forged items will have a special coating for withstanding the elements. As with cast iron products, however, even with an external grade coating, they will be prone to rusting, especially around screw holes and areas of friction. This is the nature of the product.
If rust spots do appear on your hand forged items, please follow the advice below and also maintain with a regular rub with beeswax.
Maintaining Your Door & Window Furniture
Prevention is always better than cure!  The best advice is to treat your cast iron hardware as soon as it is unboxed and maintain with regular attention. This isn't an onerous task and is well worth it to keep your cast iron furniture in top condition.
Tips for preventing rust:
Apply a light oil/beeswax onto moving parts when first fitting and maintain with an occassion rub of oil.
Linseed oil is excellent for giving rust protection.
Beeswax is ideal for hand forged products.
Be extra careful when fitting screws to ensure the protective coating is not damaged.
Keep your cast iron product as dry and clean as possible.
What to do when rust spots appear
With constant use, the protective coating of cast iron hardware will always wear over time, especially around the moving parts and the screw holes. Even with the most careful use, there with be rust spots. This is the nature of cast iron products, and some people may find the oxidisation adds charcter to the product and gives it an authentic aged appearance. The shabby chic look is still a popular home style and cast iron products provide the perfect detail.
If, however, you do prefer the original finish, there are measures you can take to limit the spread of rust and maintain the item. The most important point is to prevent damage to the surrounding coating.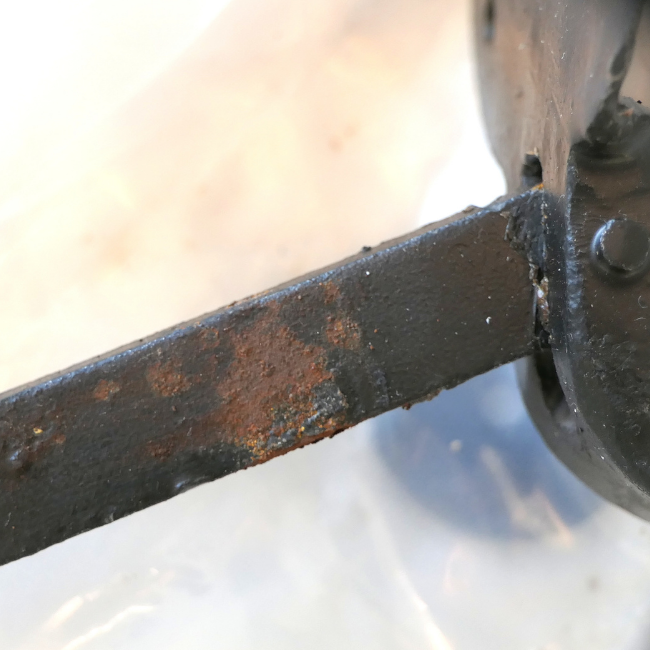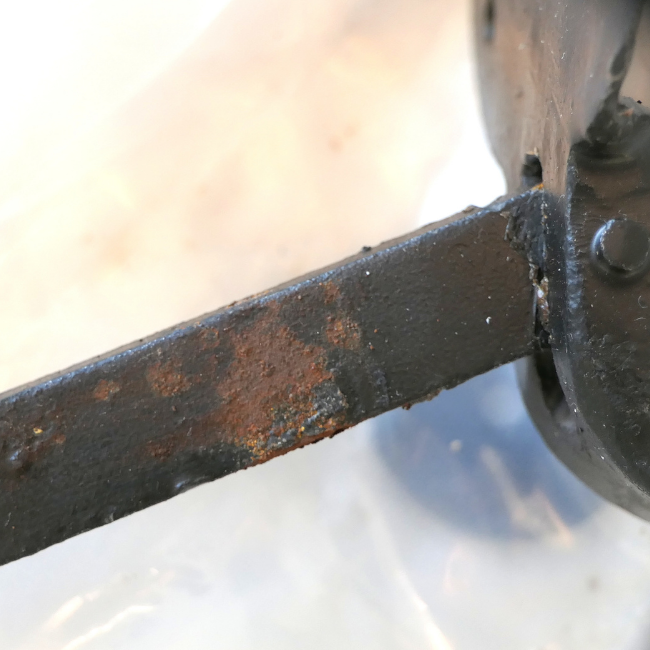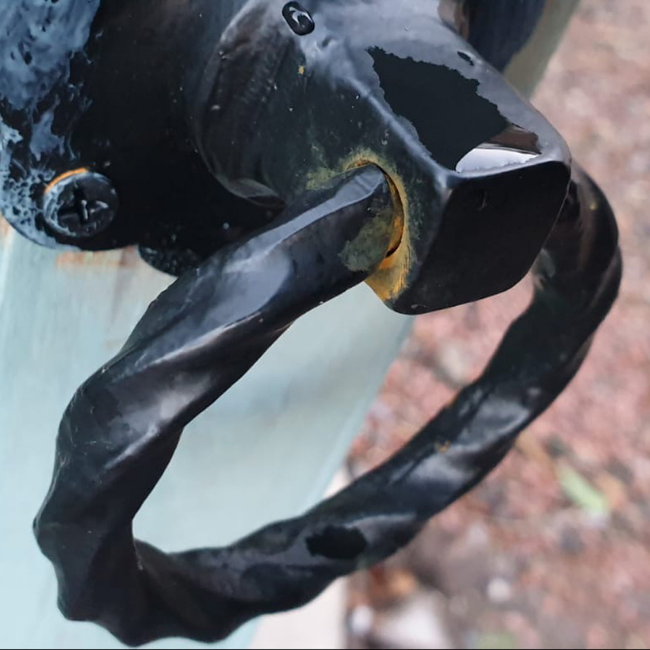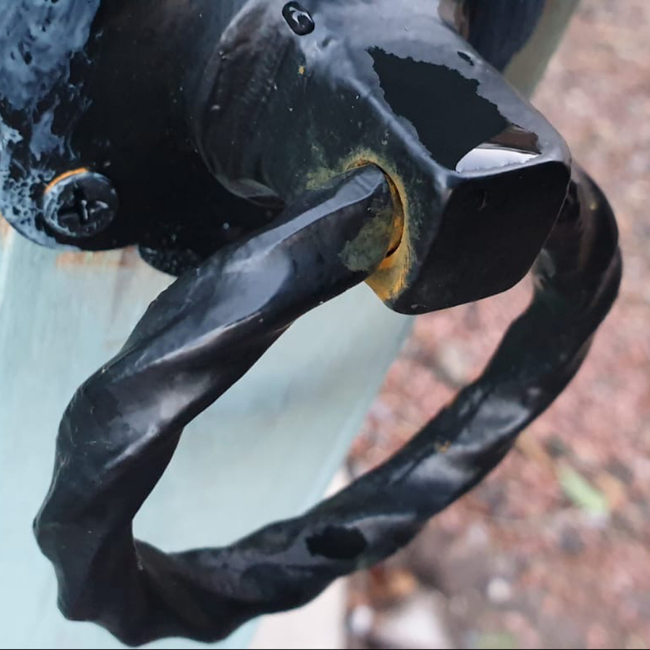 Tips for repairing rust spots:
Wipe clean with an oiled rag.
Remove any rust, paint chips or flaking material with a small wire brush or wire wool.
Make sure the surfaces are then dry and grease free before applying a layer of matching paint.
Small areas of damage or paint chips can be repaired with black enamel hobby paint such as Humbrol, preferably in a gloss or semi-gloss finish in a colour to best match the original coating.
For larger areas of damage or to re-paint the entire product, once the original coating has been removed, use a specialist metal paint such as Hammerite's enamel paints. These can be bought from any good DIY store.
Pewter items are slightly trickier to repair, but Hammerite also do a range of colours in their "direct to rust metal paint".
Rustic Style
As a final note, it is worth considering a different view of the rust issue for cast iron and hand forged hardware. All ferrous metals are prone to rusting - ie mild steel, cast iron, wrought iron - and depending upon the surrounding conditions, even with the most careful use, this type of ironmongery will develop the ocassional rust spot. But instead of seeing this as a negative aspect, it can be a desirable asset. There has been a recent rise in the popularity of shabby chic and rustic interior design styles. Weather worn items are now collectable items and products are often purposefully allowed to rust, to achieve that perfect rustic style. So embrace the rustic character and don't worry too much much about the ocassional spot of rust. 🏡
Comments