How To Remove Zinc Plating From Screws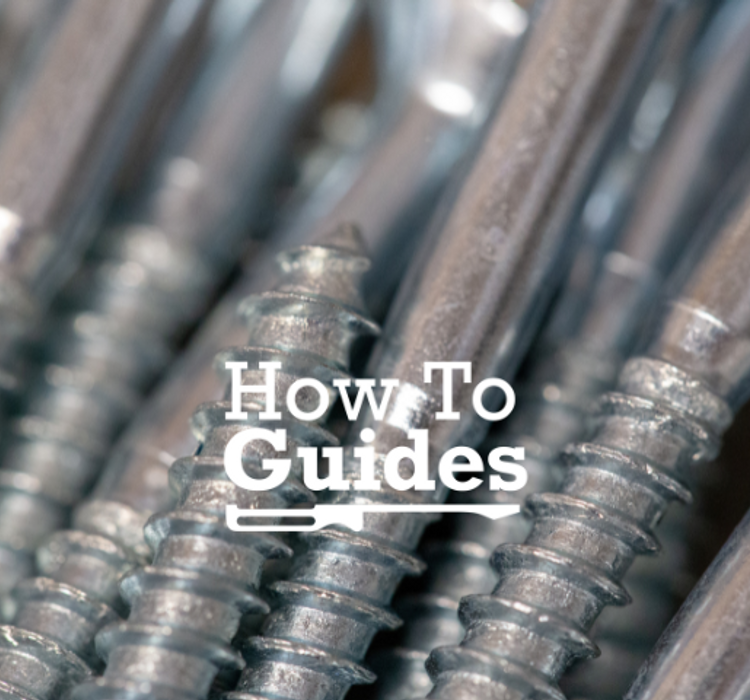 Zinc Plating On Screws
Zinc is used as a finish for screws to give an extra layer of protection to prevent rusting, however it has a bright finish and isn't a good match for traditional ironmongery. If you need traditional wood screws with a darker, self-colour antiqued finish, watch the video below or read our step-by-step guide How To Remove Zinc Plating From Screws.
How To Remove Zinc Plating From Screws: Items Needed
Here is a checklist of items needed for the job. Make sure you have the items you need before you start:
Citric acid crystals, warm water, container, spoon, cloth, WD40, zinc plated screws.
Step 1: Make Up The Citric Acid Solution
Put x2 spoons of citric acid into the container.
Add warm water.
Mix to dissolve.
Step 2: Soak Screws In The Solution
Add screws to the solution and mix.
Leave the screws to soak. Depending upon the thickness of the coating leave for a minimum of 30 minutes.
Tip: The reaction of the citric acid and the zinc coating will create a rotten-egg smell therefore it is best to leave the conatiner outside where possible, or away from the main living areas of your home.
The acid will attack the zinc and will begin to froth up.
The screws will become darker the longer they are left in the solution. If you need a darker screw you can double the amount of citric acid and leave them in the solution for twice as long.
Step 3: Wash & Dry
Once the screws have reached the desired colour (minimum 30 minutes) tip the solution away and wash the screws in plain water.
Put the screws onto the cloth and dry.
Note: The screws will oxidise quickly. Make sure they are dried throroughly before the next step.
Step 4: Protect
With zinc coating removed you will need to protect the screws from rusting.
Spray carefully with WD40.
Your screws are now ready to use.
For ongoing maintenance please give an ocassional spray with WD40.
You can see the difference in this before and after photo. The zinc-stripped screws can now be used in antique style ironmongery without looking out of place.
We hope you found this step-by-guide helpful. Please do check out our other video and step-by-step guides, including How To Hang A Door and How To Fit A Tubular Latch.
Comments