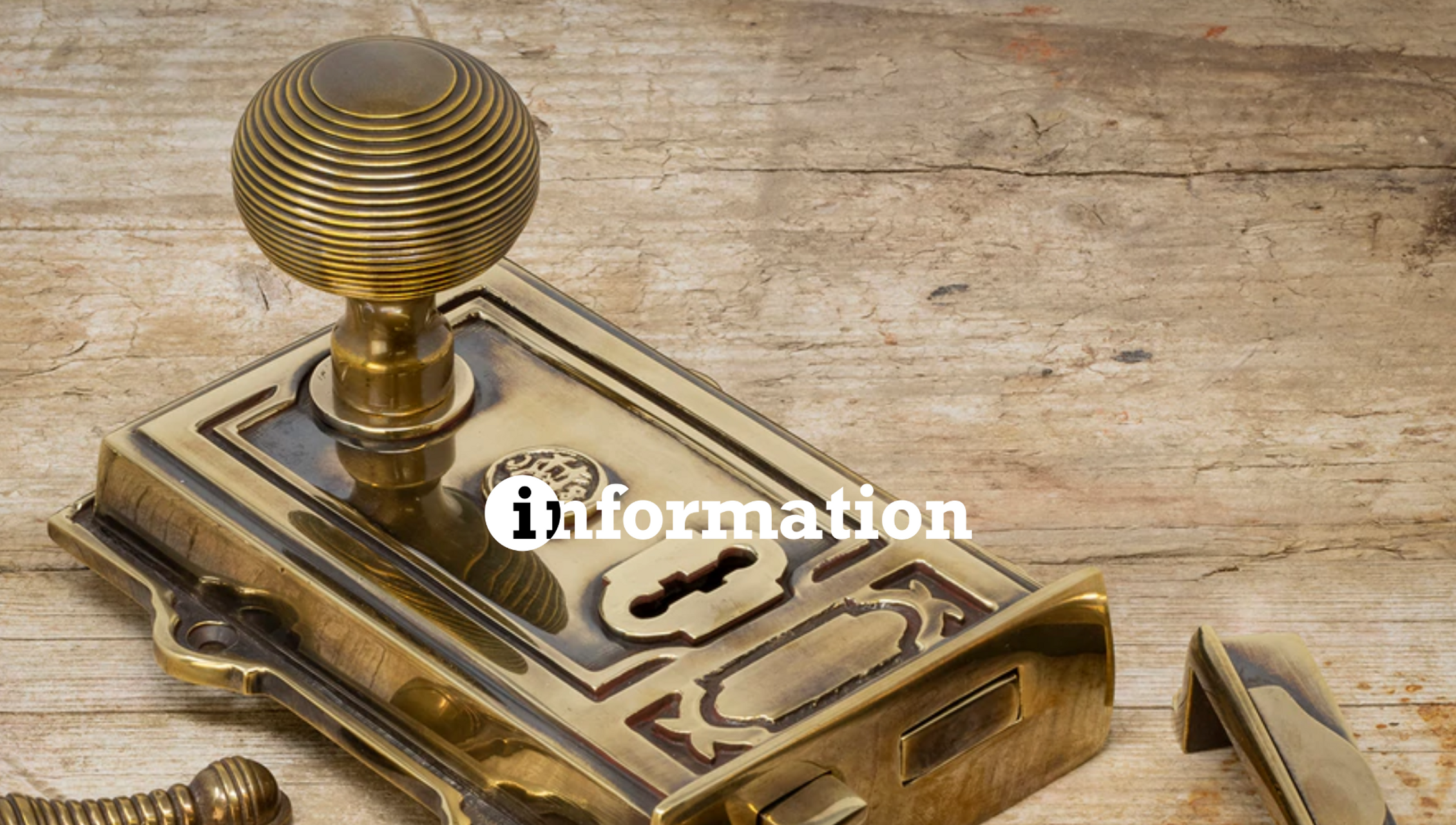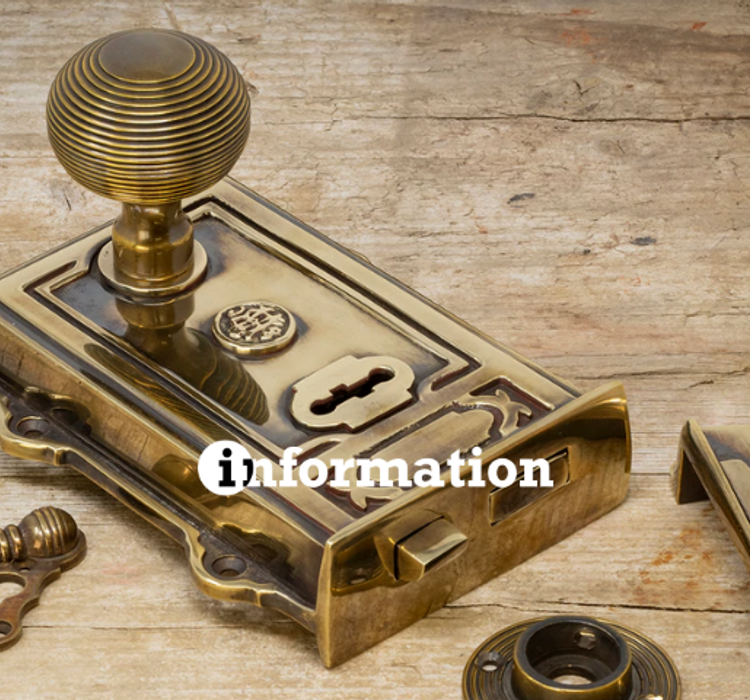 What Is A Rim Lock?
A Rim Lock is the oldest type of locking device for a door. Its basic design comprises a surface mounted box containing a deadbolt type of lock and a latch. Rim locks are easy to fit as they are fixed to the surface of the door rather than being mortice-set into the edge. There are three different types of rim locks - keyed lock, bathroom snib lock or deadlock. Rim locks are the ideal choice for period properties or it you are looking for authentic vintage features for your home.
History Of The Rim Lock
Rim locks have been found as early as the Medieval period. In later centuries, especially during the Renaissance period, these locks became a design feature and were intricately decorated. The locks today are based upon Victorian designs, and feature black or brass rim lock cases.
Why Choose A Rim Lock?
Most doors are suitable for rim locks, however you will need to check that your door jamb/door surround allows for the fitting of the keeper. If your door is not thick enough to fit an internal locking mechanism, you will definitely need a rim lock set. But that is not to say a thicker door cannot have a rim lock - it can also be a personal style choice. Rim locks add great period detail to a home.
Choose A Rim Lock For:
Doors where it is not possible to fit a mortice latch/lock
Victorian and period properties
Internal doors needing privacy
Decorative detail
Types of Rim Lock
Lock, Bathroom & Deadbolt Rim Locks
There are 3 different types of rim locks, and which one you choose will depend upon you individual needs.
Lock: These are the Classic Rim Locks incorporating a standard key profile and supplied with two keys. This type of rim lock is ideal for rooms that require privacy but also need lockable access from both sides.
Bathroom: These have a locking snib and are ideal for bathroom doors. The downside to this type of rim lock is the lock is not accessible from both sides, which may not be ideal for families with small children.
Deadbolt: A simple key lock rim lock that does not have a latch mechanism and does not require a door knob. These rim locks are ideal for providing additional security for internal doors or for doors that already have a door knob/door handle fitted.
Please note: Rim locks are not suitable for exterior doors for security reasons - they can be easily removed by an intruder. If you need to use a rim lock for an exterior door, please contact your home insurance company, who will give advice regarding an additional secure lock.
---
In case you missed it...
Comments
Liquid error (snippets/article-product-card line 11): product form must be given a product
Liquid error (snippets/article-product-card line 11): product form must be given a product
Antique style rim locks are the perfect period look for your home.
Read Article
Take a tour of this stunning oak barn in the heart of Suffolk.
Read Article