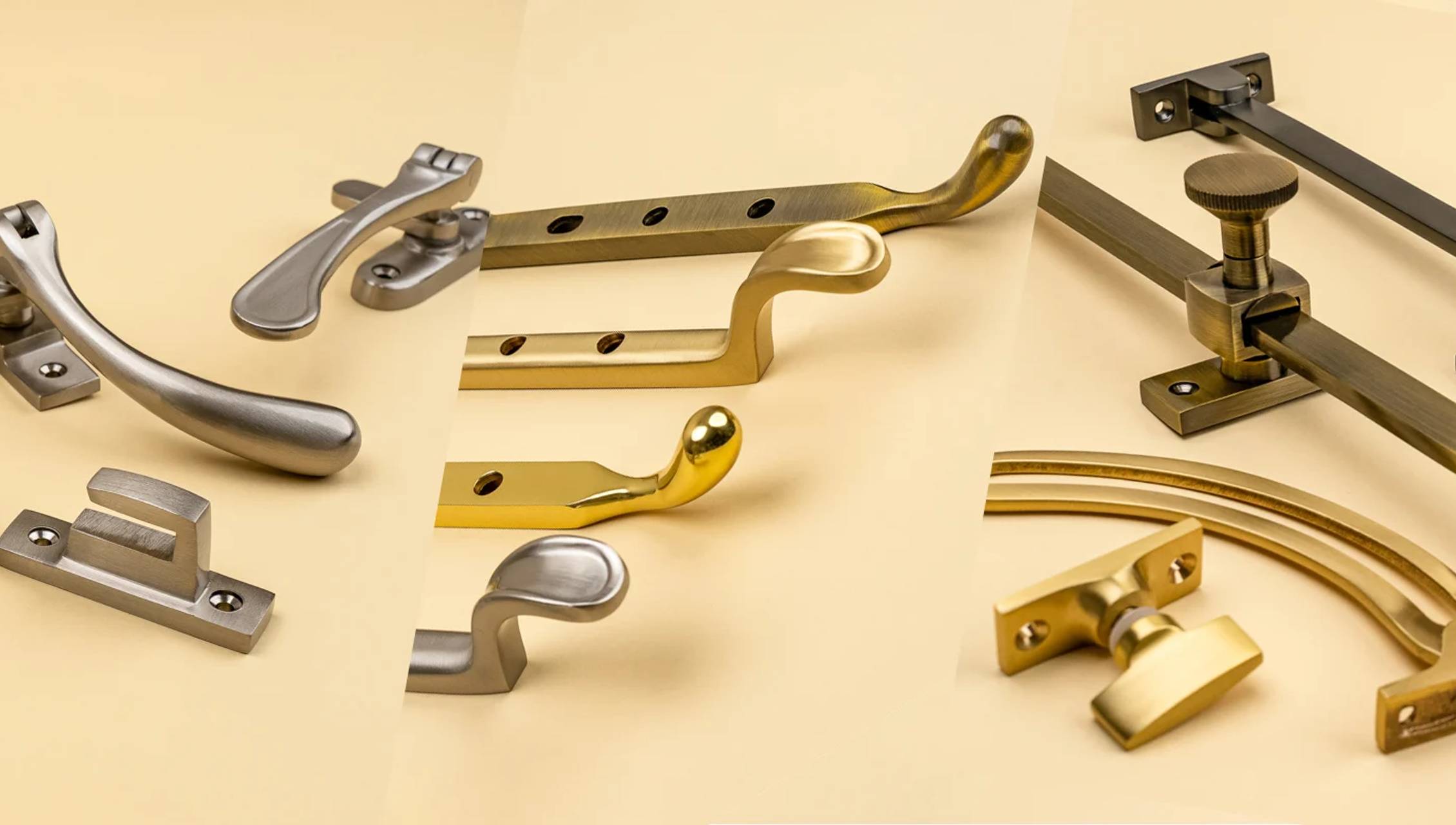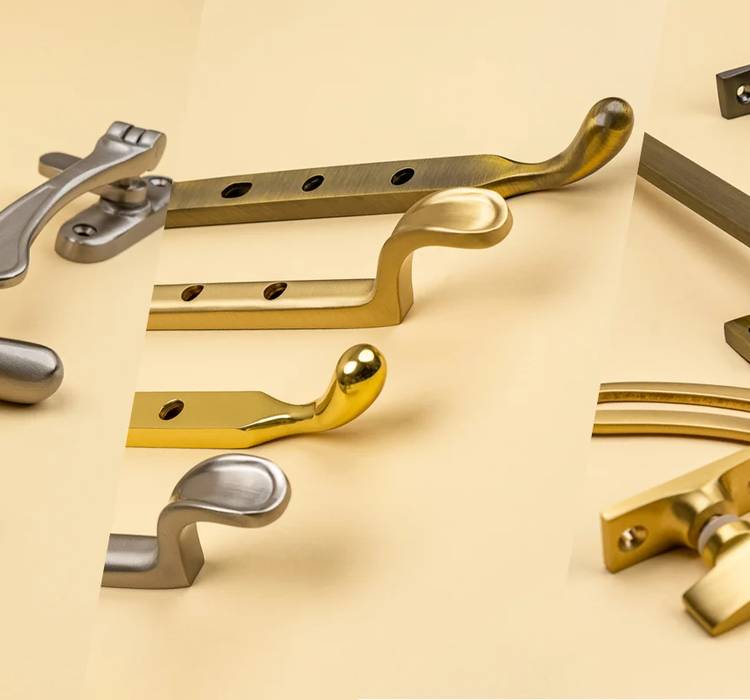 Window Inspiration
Windows gives character to a house. The design choice of windows in a home can bring cottage charm, period style or contemporary edge. From wood to metal, sash to casement, your windows can transform the look of your property.
A little bit of history...
The Romans were probably the first to use glass in their windows and their glass-making technology was incredibly advanced. With the fall of the Roman Empire, this technology, along with many others, was lost. During the dark ages homes had unglazed windows. To shut out the cold, shutters were used, or animal hides, which were soaked in oil to make them transparent.
By the 16th century, glass windows became a luxury in wealthy homes and by the 17th century most middle class homes had at least half of their windows glazed. When glass became less expensive, ordinary householders could afford them. 
Two Main Styles: Sash & Casement
Sash Windows: Made from moveable panels (usually two) that slide over each other and are opened either vertically or horizontally.
Often found in Victorian or Georgian properties, sash windows have multiple panes of glass arranged in a grid design. Perfect for a traditional period look.
Casement Windows: Attached to a frame by moveable hinges, they can be singles or pairs. Small windows that open at the top of a fixed pane are called awning windows.
Although these windows are often used in contemporary properties, this type of window design pre-dates the sash window. Early examples of these can be seen in old properties, country cottages, and indeed churches, with small leaded panels, often in a diamond pattern.
Casement windows were the most common type of window and intially were designed to open inwards, to help protect and preserve the expensive glass.
Whilst sash windows were designed to stay open by a clever weighted system that meant it would stay open without having to fix it in place, casement windows require additional stays and latches to keep them open or closed.
At Suffolk Latch Company we have a selection of traditional window furniture for both sash and casement windows.
We have a collection of high-quality brass sash window fittings in a selection of finishes.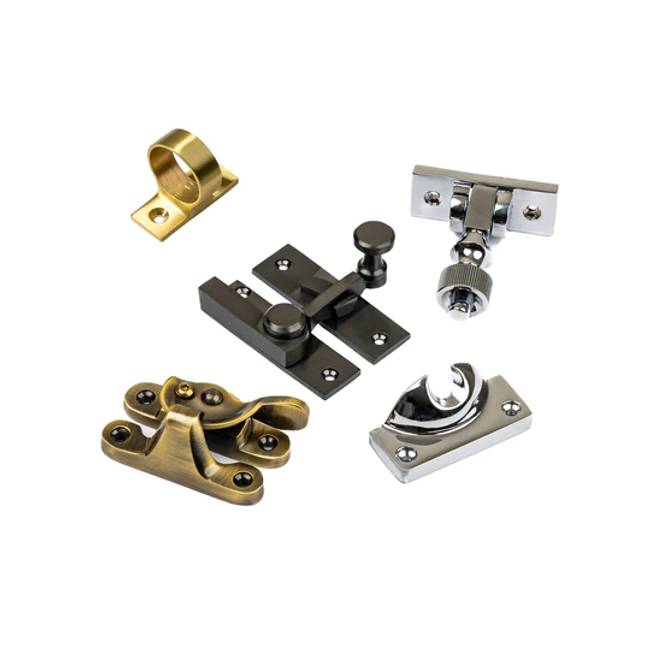 Ball Sash Fastener - £11.00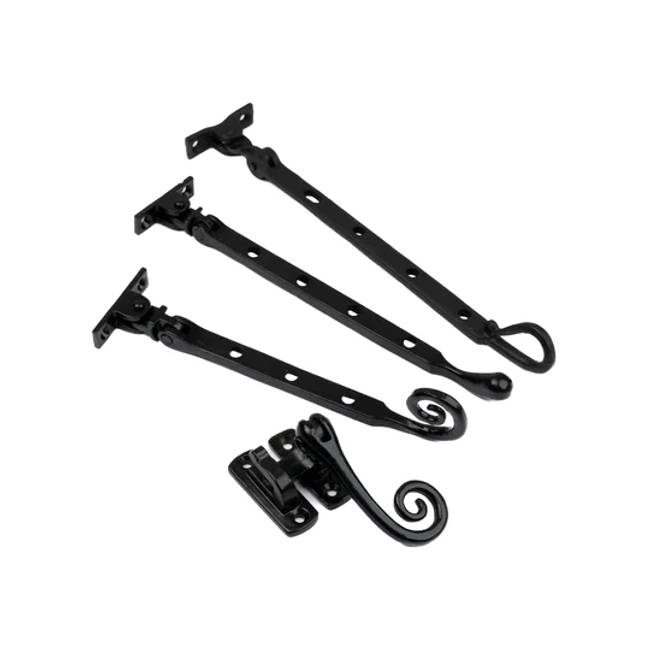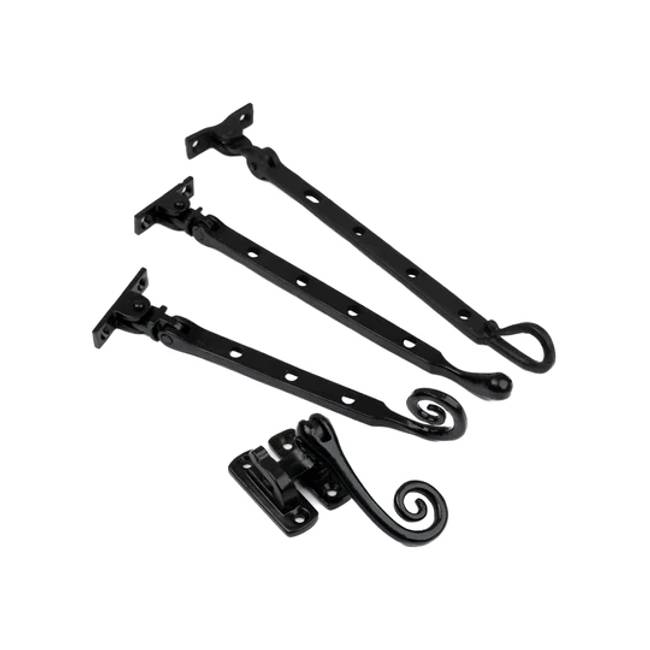 Black Monkey Tail Window Stays - £12.00
Our casement window furniture, made from solid cast iron in either a traditional black or more rustic pewter finish, is available in three classic designs: shepherds crook, simple pear drop and monkey tail. 
Also see our other blog: How To Size And Install Window Stays
Comments