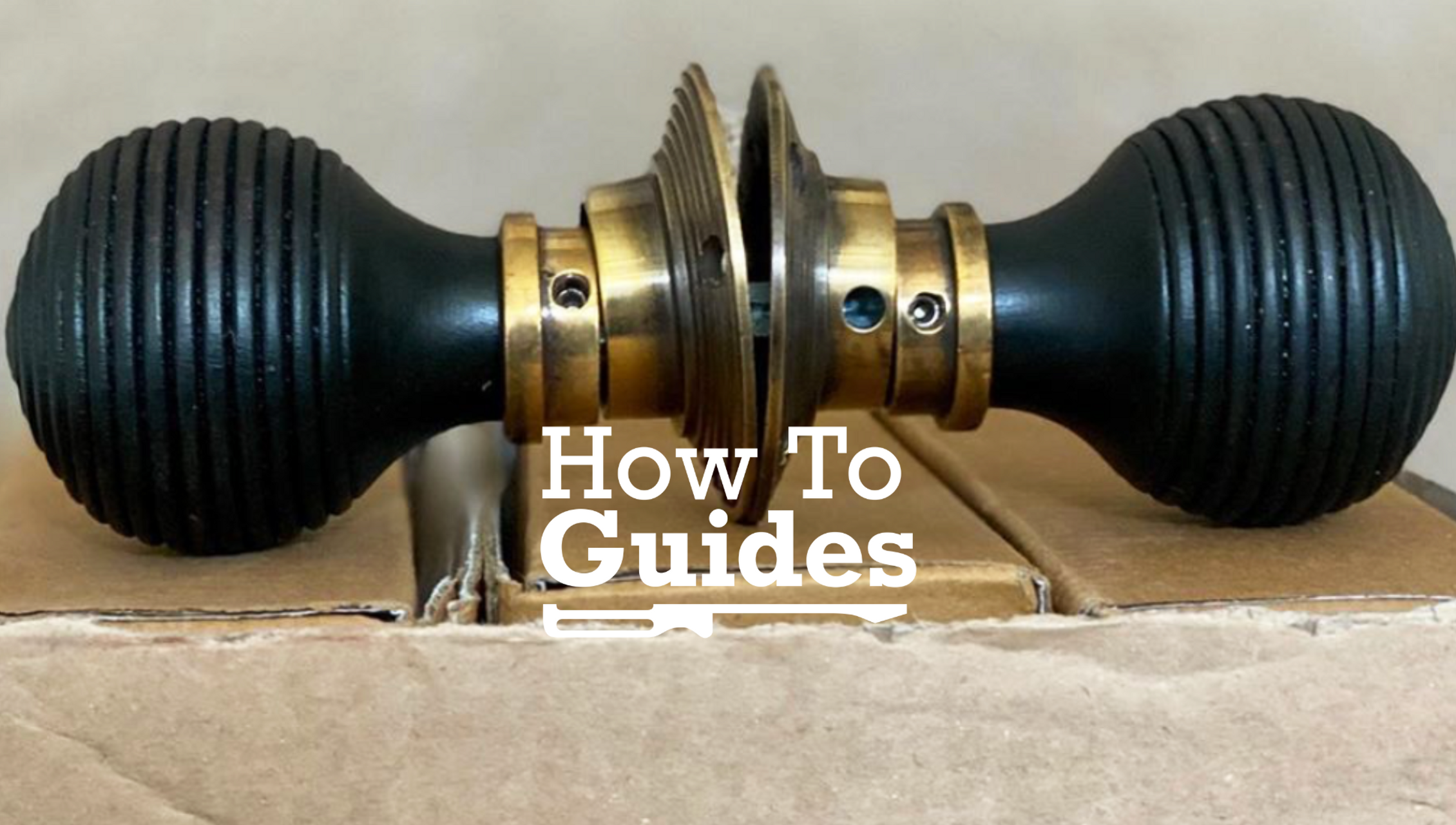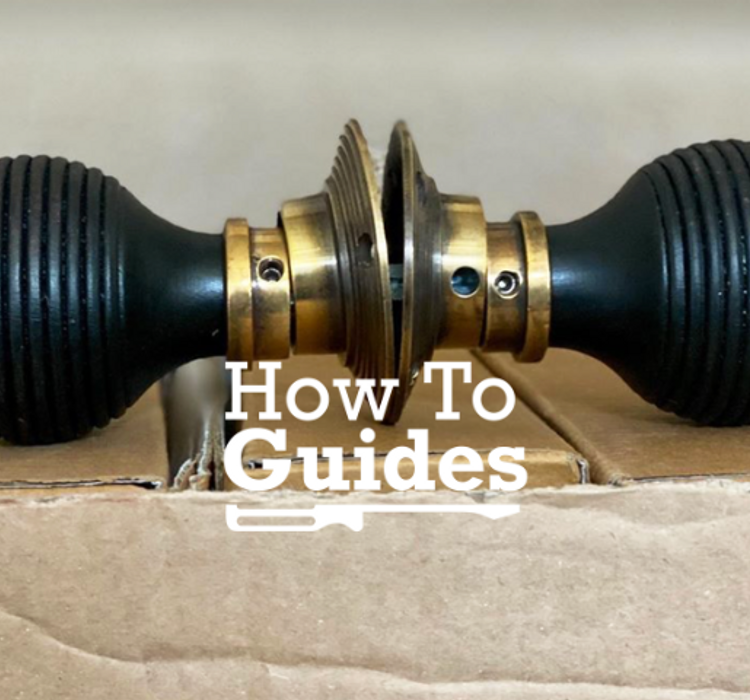 Guide For Unboxing Your New Door Knobs
Learn about the different door knob parts and follow our simple unboxing guide to make fitting as easy as possible.
Please note: Our popular beehive door knobs have been used as an example here, but this guide is suitable for all door knobs with grub screw fixings.
Door Knob Parts
It is helpful to know the different parts of your door knob and what their industry terms are called.
Pair of door knobs with grub screw fixing in neck
Rose Plates
Threaded Mortice Bar
Fixing Woodscrews
Allen Key
Unboxing Guide
Let's get your door knobs unboxed!
1. Remove The Outer Packaging
First you will need to remove the outer packaging and check that you have the parts as listed above. Put the woodscrews in a safe place for now and lay out your door knobs and Allen key.
2. Loosen Grub Screw
You will notice that your door knobs are fixed to the mortice bar. In order for the knobs to be fitted to your door, you will need to remove one of them. Using the Allen key provided, place it into the grub screw hole in the neck of the door knob and loosen the grub screw.
Tip: To prevent misplacing the grub screw, we advise loosening it enough for the door knob to be removed from the mortice bar, but not to take the grub screw out entirely.
3. Remove One Door Knob From Mortice Bar
To make for a straightforward fitting, and to lessen the possibility of losing any parts, you only need to remove one of the door knobs from the mortice bar. Now you have loosened the grub screw you can easily unscrew the door knob and remove it from the mortice bar. The rose plate is loose and can also be taken off.
4. Fit Your Door Knobs Onto Your Door.
Now you are ready for fitting your door knobs onto your door. For further information and essential tips, please take a look at our Door Knob Fiitting Guide. We hope you found this helpful - do get in touch if you need any additional advice 🏡
---
In case you missed it...
Comments