Black Pear Drop Window Furniture
Black pear drop window furniture is a classic choice for timber casement windows. Choose from three standard window stay sizes with a matching fastener handle.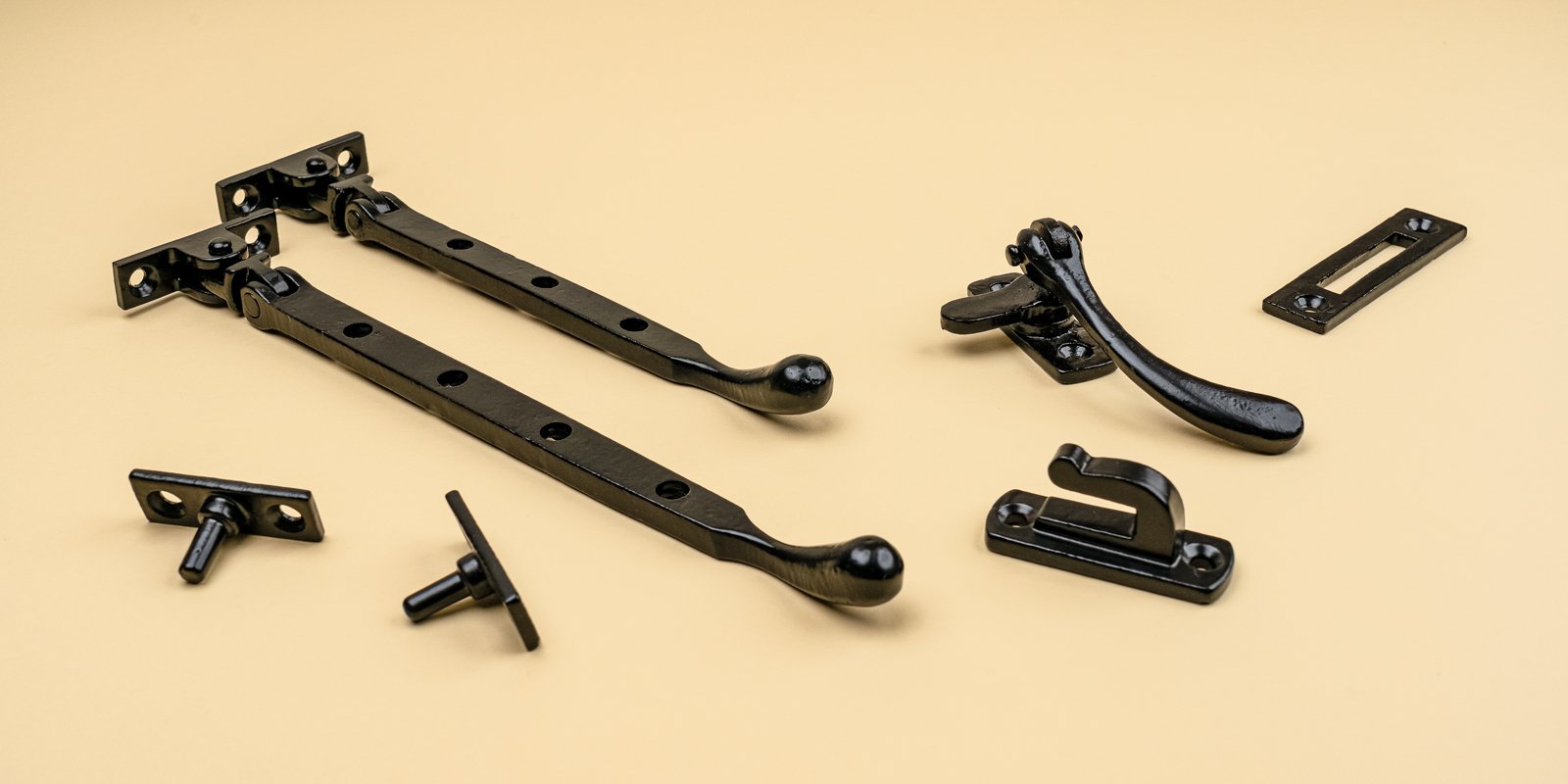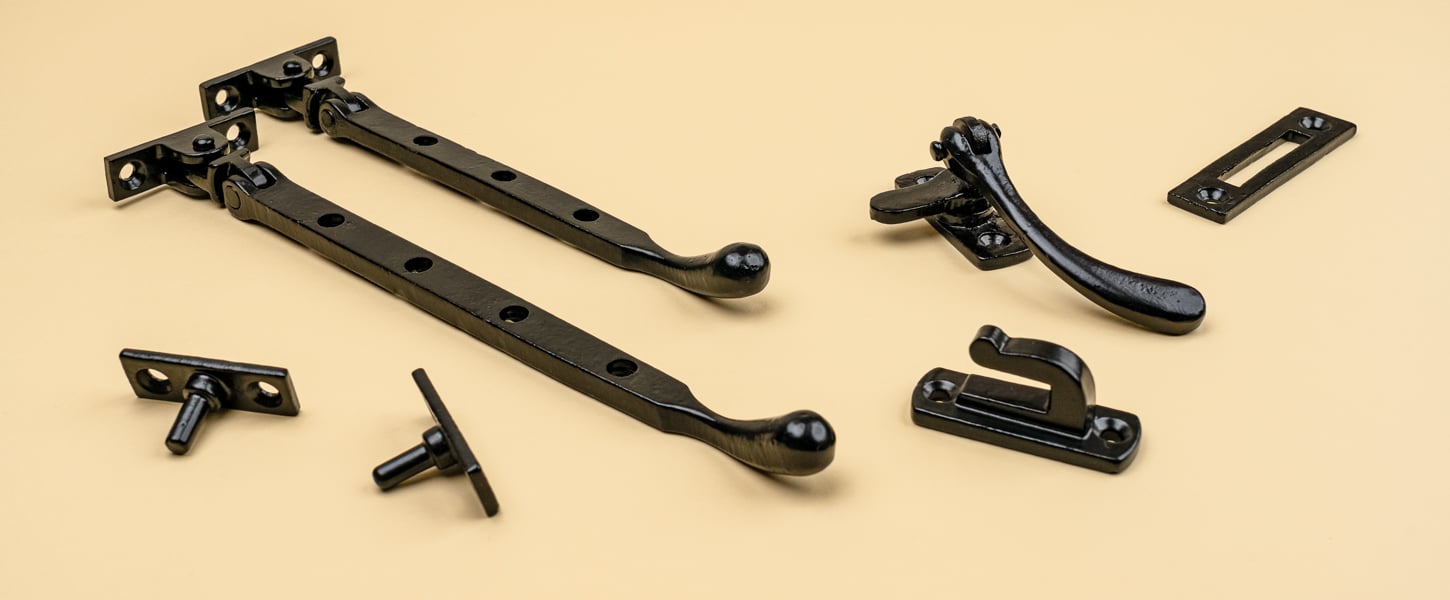 Black Pear Drop Window Furniture
The pear drop design is popular for its simple traditional style, often found in period properties and cottage homes.

These window fittings are suitable for casement windows and are made from solid cast iron. The black epoxy coating is designed to give a stylish finish as well as offering protection from rust. 
For more details and dimensions, please see the indiviudal product listings. See also our range of co-ordinating Cast Iron Door Knobs and Interior Lever Handles.