New Multipoint Door Handles...Spotlight On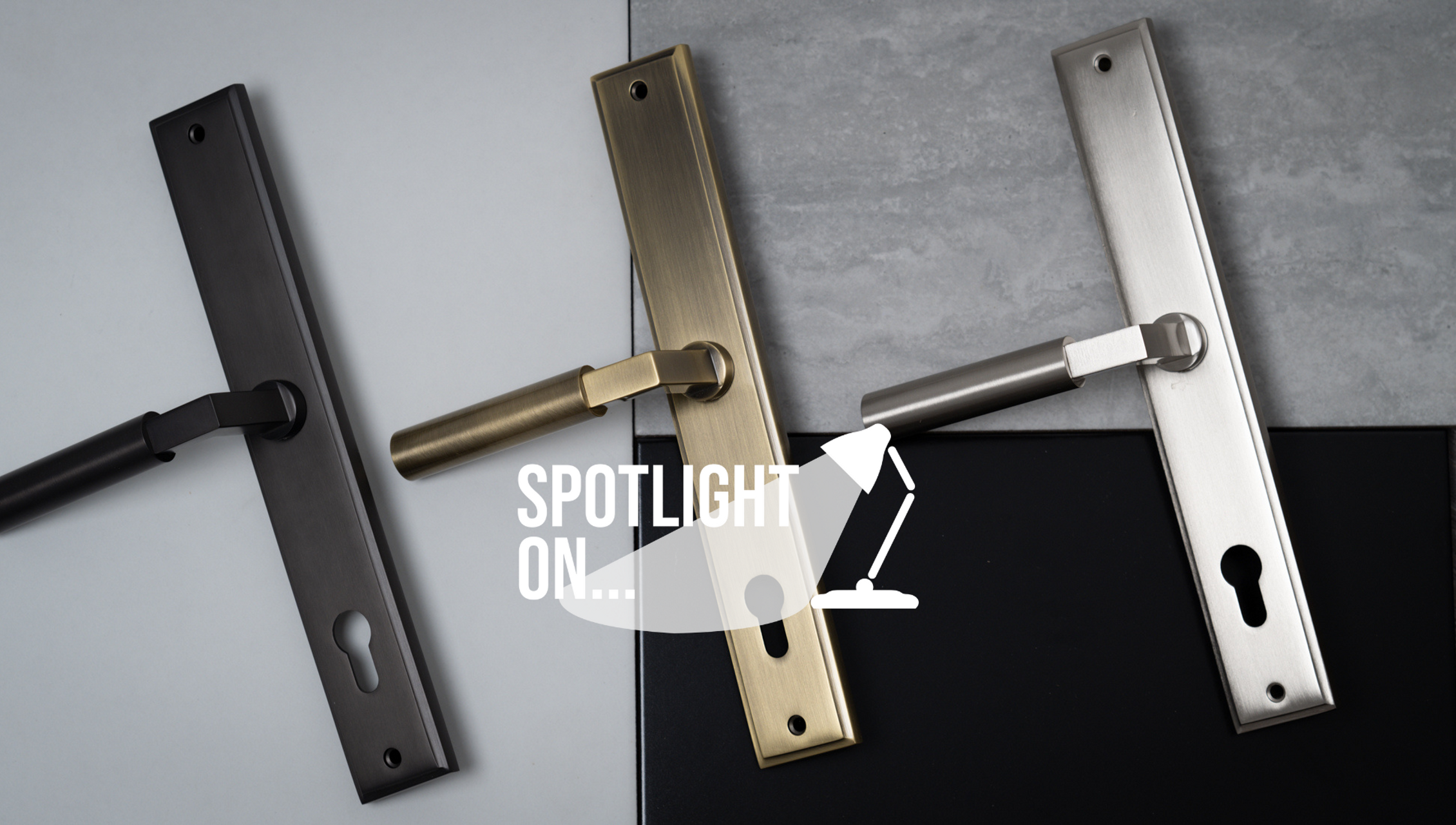 New Multipoint Door Handles...Spotlight On
Introduction
Today we point our spotlight on...Multipoint door handles. Our latest range is now available on our website in five distinct finishes. It offers the same designs as our lever on rose and lever on plate handles, with patterns such as Gio and Bauhaus. However, you can now bring them outside with these new multipoint handles. 
Multipoint handles are perfectly created for the sole use of being on a uPVC or composite door with a multipoint locking system integrated within it. They have patented spring technology within these handles that allows them to be noticeably smoother and when paired with a sprung lock, make for a wonderfully satisfying experience. Being Made of solid brass also has its benefits: being rust-resistant, strong and anti-microbial.
Five Finishes
We are offering 5 different finishes with this new collection they are:
Matt Bronze - Working incredibly well when put together with contrasting white doors
Aged Brass - Our most popular finish, with rich tones and eye-catching patina 
Satin Brass - A punchy golden finish
Polished Chrome - Beautifully reflective and has silver tones
Satin Nickel - Subtle and satin, perfect for most.
Styling
Three existing designs transfer into our multipoint handles. These are Gio, Bauhaus and Colonial styles. From Contemporary to very modern layouts, we offer everything for you to improve your exterior doors.  
LINK BLOGHow to Fit Multipoint Handles
For a detailed explanation please discover our 'How to Fit a Multipoint Handle' blog. This blog will help you understand how to fit this and the multipoint lock for uPVC and composite doors. 
Comments